P.S. I Zoom You: A speed dating experience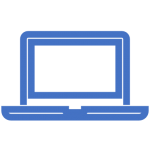 A Speed Dating Experience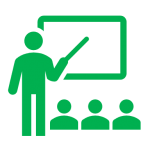 NEW! How to Deal with Bullying Among Friends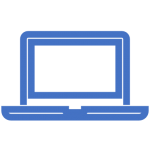 Mental Health First Aid Training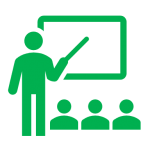 Psychological First Aid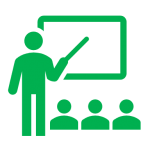 Social distancing for the past few months?
While we should pat ourselves on the back for our kindness and the collaborative effort in fighting COVID-19, it is normal to feel isolated and alone. We are social beings and peer support has always played an important role in our wellbeing, perhaps more so than ever at a time like this.
Why don't join our workshops under the Connecting with Your Peers series to meet some new people, learn to support each other during challenging times or maybe just to have good time chatting and laughing with each other?
---
Speed Dating Experiences (Online and Offline!)
One of our most popular workshop – the Speed Dating Experience is back!
In this semester we offer both online (CSP1/20-21) and offline (CSP2/20-21) sessions. What are you waiting for? Join us to learn more about yourself and have a fun session.
Who knows? You may meet a good friend, a buddy who shares your interest and passion, a reliable groupmate for your future projects or ……?
PS. I See You – A Zoom Dating Experience (CSP1/20-21)
Ever think that you can meet new people even when you are homebound? Yes, you can. Our first-ever online version of "A Simple Speed Dating Experience" was a huge success last semester. As the new academic year coming to a start, we would like to provide you with the opportunity again to connect with people when you are just staying where you are. This virtual meetup allows you to meet people, get to know them and interact with them in a brand-new "blind-date" setting. It also facilitates your self-understanding and how you connect with others beyond the idea of "judging a book by its cover". Be ready to get a little surprise at the end of this event as well!
After this online meetup, you are expected to have:
Gained exposure to meet people online
Known more of your view on dating relationship
Polished your communication skill with people you just meet online
Made some new friends and had fun
Date: 19 Sep 2020 (Sat)
Time: 11:00 am – 1:00 pm
Format: An online meetup via Zoom (preferably somewhere quiet so you can enjoy the experience)
Language: Cantonese
Target: 8 males & 8 females (Minimum 12/ Maximum 16)
Fee: Free
Deposit: Nil
Trainers:
Ms. Heidi Tseng, Counsellor (Marriage and Family Therapist), CEDARS
Ms. Yoki Hung, Counsellor, CEDARS
Registration: Male / Female
A Speed Dating Experience (CSP2/20-21)
Ever wonder how it will be like to mingle, or even to have brief 'dates', with people from various backgrounds? This party provides singles with an opportunity to meet prospective romantic partners and friends in a fun, speedy and yet relaxing way. Let's look beyond different culture or any gender stereotypical beliefs and learn to focus on the uniqueness and commonalities of each individual.
Through various activities, you can meet different persons, polish your social skills and discover your love language. A set of dating tips will be given to you in the preparation for the party. Surely, there will be lots of fun and laughters!
Activities:
Games
Mingling Time
Feedback among peers and from the facilitators
By the end of the party, YOU WILL HAVE:
Expanded your social network
Discovered your love language and its implication in your dating relationship
Gained more understanding of effective verbal and non-verbal communication skills
Date: 17 Oct 2020 (Sat)
Time: 2:00 pm – 5:30 pm
Venue: Kong Siu Luey Lounge, Robert Black College
Language: English
Target: 10 males & 10 females (Minimum 12/ Maximum 20)
Fee: $100
Deposit: $100
Trainers:
Ms. Heidi Tseng, Counsellor (in Marriage and Family Therapy), CEDARS
Ms. Bowie Siu, Clinical Psychologist, CEDARS
Registration and payment: Male / Female
Waiting list (Please fill in this form if the workshop is full): Click Here
How to Deal with Bullying Among Friends (ABW1/20-21)
Being constantly mocked by someone you consider a friend?
Dealing with a jongmate who uses sharp words to criticize your work?
Worrying about receiving massive unfriendly messages on social media?
Wondering why people call you a bully?
Bullying can simply be described as "forcing one's way aggressively or by intimidation," and most of the time it is a recurrent behavior. If it is not handled effectively, most abusive relationships will end in a slow and painful way.
To deal with bullying effectively, we must understand the basics about human relationships. Apart from care and respect, there are three other key elements in relationships, namely, Boundary, Power and Dynamics. This workshop will help participants gain a better understanding of human relationships, identify dysfunctional relationship patterns, raise their awareness of being a target of bullying or a bully and learn skills in responding to unfriendly situations through exploring these three key elements.
At the end of the workshop, YOU WILL HAVE:
been more aware of the key elements in healthy relationships
been more aware of bullying in relationships
Integrated the knowledge and skills learnt and applied in various relationship situations
Date: 19 Oct 2020 (Mon)
Time: 6:15 pm – 9:15 pm
Format: Online workshop via Zoom
Language: Cantonese
Class size: 15 – 25
Fee: Free
Deposit: $100
Trainer: Ms. Elaine Fong
Registration and payment: Click Here
Waiting list (Please fill in this form if the workshop is full): Click Here
About the trainer:
Ms. Elaine Fong is the Assistant Clinical Director of Asian Academy of Family Therapy in Hong Kong. She is also a clinical fellow of the American Association of Family Therapy. She specialises in working with relationship issues and she has been treating different cases relating to family issues, children's growth, marriage & couple relations, and emotional issues of adolescents.
Mental Health First Aid Training Course
精神健康急救是為精神健康面臨危機的人士,在未獲得專業協助前,提供適時支援。若您想幫助可能有精神困擾或已陷入精神健康危機的身邊人,您可以透過精神健康急救課程去了解更多。
Mental Health First Aid (MHFA) is the help given to someone who is developing or experiencing a mental health crisis before he or she can obtain professional treatment.
If you would like to help your peers who are developing a mental health problem or in a mental health crisis, you can prepare yourself through enrolling in a MHFA training course.
Upon completion of this 12-hour training course, YOU WILL HAVE LEARNT:
5 MHFA Action Plans
Basic knowledge about mental health problems & strategies to manage related crisis situations
Counselling services & other support on campus
A certificate recognized by the Mental Health Association of Hong Kong will be awarded to participants with FULL attendance.
MHFA1/20-21
MHFA2/20-21
Date:
23, 25, 30 Sep & 7 Oct 2020 (Wed & Fri)
27, 29 Oct & 3, 5 Nov 2020 (Tue & Thu)
Time:
6:00 pm – 9:00 pm
Venue:
LG1/F – LE5, Library Extension Building
LG1/F – LE2, Library Extension Building
Language:
Cantonese
English
Class size:
15-20
Fee:
$400 (price inclusive of a Chinese training manual)
$425 (price inclusive of an English training manual)
Deposit:
$100
Application deadline:
13 Sep 2020 (Sun)
12 Oct 2020 (Mon)
Psychological First Aid (PFA1/20-21)
"Helping Peers Affected by Traumatic Incidents: Basic Psychological Support"
Want to know more about the impact on people's mental health brought about by traumatic events?
Want to help your friends who have traumatic experiences?
Want to provide psychological support to your peers more effectively?
If your answer is "yes" to any of these questions, this 3-hour training on psychological support is a workshop you can't miss. The workshop will cover topics such as psychological reactions to traumatic events, introduction to Psychological First Aid (PFA), and basic principles and skills for facilitating psychological recovery.
At the end of the workshop, YOU WILL HAVE:
Known the psychological responses to traumatic incidents
Learnt the guiding principles of PFA and its applications
Practiced empathy as a way to providing psychological support to others
Date: 2 Nov 2020 (Mon)
Time: 6:00 pm – 9:00 pm
Venue: Convocation Room (MB218, 2/F, Main Building)
Language: English
Class size: 18 – 40
Fee: Free
Deposit: $100
Trainer: Clinical Psychologist of Hong Kong Red Cross
Registration and payment: Click Here
Waiting list (Please fill in this form if the workshop is full): Click Here