Social distancing does not mean social isolation. COVID-19 disproportionately affects older people worldwide. With intensified measures on social distancing, elderly people are being more physically confined at homes or residential places. Through this volunteering from home programme, HKU students offer them care, support and enable them to stay socially connected.
Objectives:
To maintain social engagement of elderly people
To promote their well-being physically and mentally
To provide them support and show them care
Service Targets:
Elderly people including those:
Living in residential care homes
Living alone
Project Execution Date
April to May 2020
Project Information
Format:

Videos on teaching or performance (for sharing on YouTube or burnt into VCD)
Home-based activities for the elderly people (with clear instruction and procedures)

Language: Cantonese
Duration: 30 minutes to 45 minutes per activity
Frequency: a one-off activity or a series of activities (not more than 3 times)
Examples of themes:

Arts and culture (e.g. handicraft DIY, magic performance)
Technology (e.g. how to use What'sapp or Zoom)
Health & mental wellness (e.g. home-based exercise, balanced diet)
Project List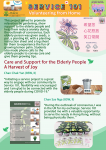 A Harvest of Joy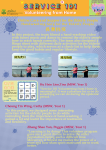 Hand-washing Song for the Elderly People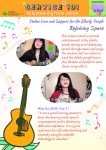 Rejoicing Space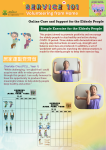 Simple Exercise for the Elderly People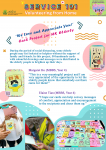 "We Love and Appreciate You!" Card Project for HK Elderly
Enquiries
If you have any queries, please feel free to contact Student Development Team of CEDARS at cedars-programmes@hku.hk.