The Global Friends Programme (GFP) – Cultural Kaleidoscope has kicked off with our participants getting together in groups for a number of cultural projects. They plan, they participate and they enjoy. They would like to share with you their experience in a short video clip.
Check them out on CEDARS YouTube channel!
Biodiversity Exploration @ Tai O

Asra Sainju/Nepal/BBiomedSc(Yr1), Hyun Myung Chul/Korea/Msc(ECom&IComp)(Yr2), Ip Wing Tung/HK/BBA(Yr1), Li Chuqi/PRC/BSocSc(Yr2),
Li Wang Tin Justin/HK/MBBS(Yr3), Mahnoor Shoaib/UK/LLB(Exchange)(Yr3), Xing Biying/PRC/MSc(Mktg)(Yr1), Yuen Yim Ming/HK/BA(Yr3)
Despite being a land of skyscrapers, bustling streets, and humming roads, Hong Kong is secretly also a land of great biodiversity. This trip showed us another picture of HK! It was more than great to go back to nature, discovering the indigenous life in Tai O. We even saw wild cows on the mountain roads! We observed wildlife and took in the beauty of the natural scenery, admiring the vast hills, mountains, and beaches along the way. The biodiversity, scenery and culture in Lantau Island are very fascinating and interesting!
---
 "I am a Korean, and I have always longed to meet foreigners. We talked about the culture, nature and weather in Hong Kong, Korea and the UK. The similarity is the bustle in the stillness of the countryside of Korea and Hong Kong. For example, the traditional market in Tai O is similar to that in Korea. And the nature of my hometown Jeju Island is very similar to Hong Kong. The trees and mountains remind me of my hometown. However, the animals in Hong Kong are different from those in Korea. It was amazing especially to see the sea creatures in Tai O and the storks in the small river. I was able to feel the joy of meeting a new nature. The feeling that nature is similar but the animals that live there are different made me aware of the mysteries of the earth."— Myung Chul
"The nature and biodiversity in the UK are quite different from Hong Kong. In the UK, there are more fields than mountains and hills, and it's a lot more common to come across cows and horses (not wild ones)! The plants found in the UK consist of roses, dandelions, daffodils and clovers! It is also colder in the UK, and there aren't as many tropical plants around. There also seem to be a lot more dogs in Hong Kong, especially on the islands, compared to the UK (where foxes are easily found in gardens). In Hong Kong we spotted cranes and sparrows whereas the UK mostly has seagulls, pigeons, swans and ducks." — Mahnoor
---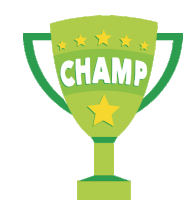 Food Trail @ Tung Lung Chau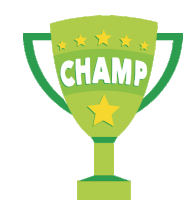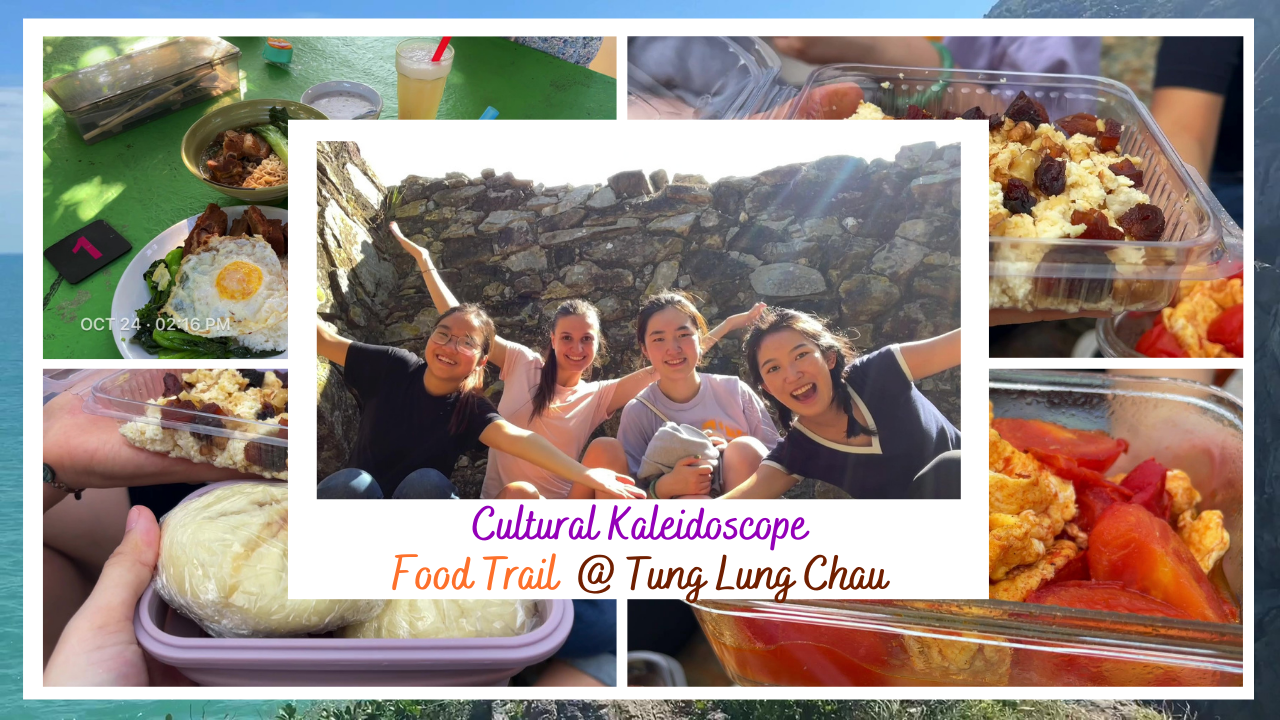 Kseniya Redka/Ukraine/MAChDS(Yr1), Lau Ji Sem/HK/BA(Yr3), Yusuf Mohideen/India/BSocSc(Yr3),
Zang Keke/HK/BEcon&Fin(Yr1), Zhang Kesen/PRC/MFin(Yr1)
Why not combine a hike on one of the beautiful islands – Tung Lung Chau – and have a feast at the same time? Our group decided to hop on Food Trail that represents our respective cultures – Hong Kong, Chinese, Ukrainian – and tried some new flavours of local communities. The Food Trail gives you a taste of staple foods and guides you through the best scenic spots of Tung Lung Chau. Join us on our journey!
---
"In Ukraine, very similarly to European countries, it is not easy to find food spots as most hikes are in the mountains or other remote areas that require driving cars. It's not as easy as in HK to go on a hike. Many people will bring their own packed lunches. However, we have many "Kolyba", a family run type cafe near big trails in Carpathian Mountains. There you can have a proper meal, normally traditional Western Ukrainian food— maize baked in clay pot with cheese and deep-fried pork pieces, drink Uzvar (berry and dried fruits drink), eat borsch – most typical food!"— Kseniya
"I feel blessed that I did not miss out on the chance to join this programme. Getting a cozy day to wander around the Tung Lung Chau with newly met buddies from diverse backgrounds is definitely a brand-new experience for me. Not only did we explore the hidden corners of this little island by hiking up as opposed to the cliff, but also tried out homemade dishes across boundaries, including Ukrainian cottage cheese, Beijing Baozi and HK tomato egg stir-fry. During our journey, my horizons widened as we shared our habits and interests shaped by cultural differences. By this experience, I finally feel the diversity of HKU and Hong Kong, as a local Year 3 student whose first two years of study were forced to stay at home. I love this kind of cultural exchange, would like to keep this precious friendship and can't wait to join more similar events!"— Lau Ji Sem

---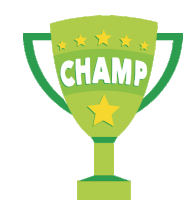 Local Art & Culture @ Hong Kong Museum of History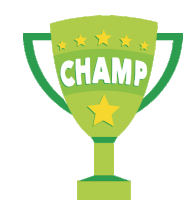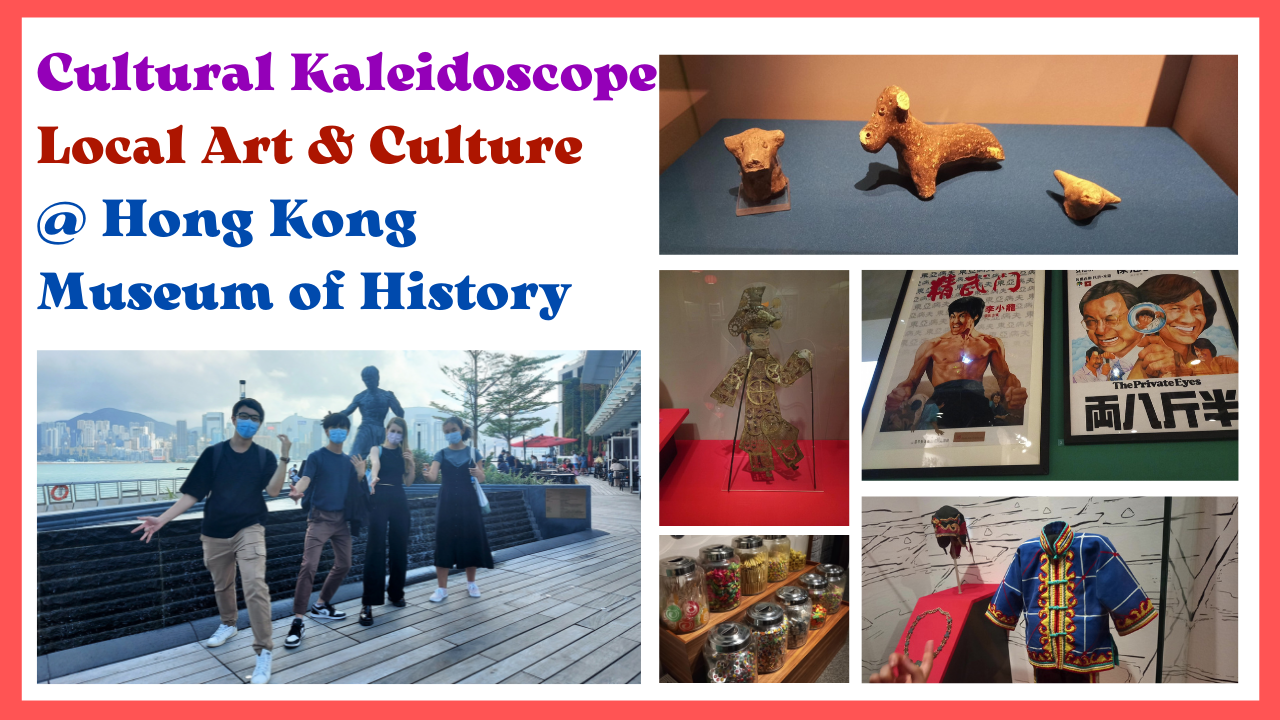 Assem Yelesheva/Kazakh/BFin(AMPB)(Yr1), Chau Yun Hang Mark/HK/PCLL(Yr1), Chong Tsz Yen Hayley/HK/BBA(Yr2),
Leung Kwan Kiu Nicole/HK/BSocSc(Yr2), Lo Chi Yuen Liam/HK/BSc(Sp&HearSc)(Yr1), Olivia Rose White/USA/BSocSc(Exchange)(Yr4)
Let's have a visit to the Hong Kong Museum of History to discover the similarities and differences between our cultures. We found that red is a pleasant colour to the Chinese, which brings fortune and happiness. Unlike Chinese, western culture often sees red colour as a warning, bloody and horrifying sign. A similarity is about 12 zodiac signs. The 12-year cycle and Chinese zodiac are common in Central Asia, though the legend behind the calendar is different! Another similarity is that both Chinese and Western have the myth of the dragon. In Western culture, the dragon is interpreted as a horrific creature. But in Chinese society, dragons are a symbol of good fortune and success. Learn more by watching this video!
---
"I enjoyed visiting museums in Kazakhstan, although most of them are just exhibitions. I think museums in Hong Kong are more interactive, they are designed for people to feel like they participate in history. In the Museum of Science, there are many different games, so the visitors are really engaged. I would love to go to other museums in Hong Kong."— Assem

"The Museum of History is different from my experience of museums in my home country. The exhibit made you feel like you were in the setting it was describing. The closest experience that I can think of would be some exhibits in the Smithsonian Museum of Natural History in the US. However, the extent of the immersive experience that the Museum of History was something that I had not seen in the US. I'm from the Boston area in the US and we have a number of good museums to visit. Personally, my grandparents would take my brother and I to the Museum of Science multiple times a year. It's also common to go to museums as field trips in primary and secondary school in the US, so experiencing a museum in a group setting in Hong Kong was similar as well."— Olivia

"Cultural Kaleidoscope was a fantastic opportunity to meet new friends and engage with people from different backgrounds. Our visit to the Hong Kong Museum of History allowed us to learn more about the location we are all studying in. When walking through the exhibitions, local students were eager to share their background knowledge on displays, which prompted discussion among the group regarding our cultural diversity. The experience of visiting the history museum was enhanced by this exchange in knowledge as not all of the items on display had descriptions, meaning that I gained additional knowledge I would not have if I had visited the museum alone. Overall, this programme allowed me to meet new people from different backgrounds and participate in an exchange of culture and knowledge that has enriched my experience in Hong Kong."
---
Uncovering Cheung Chau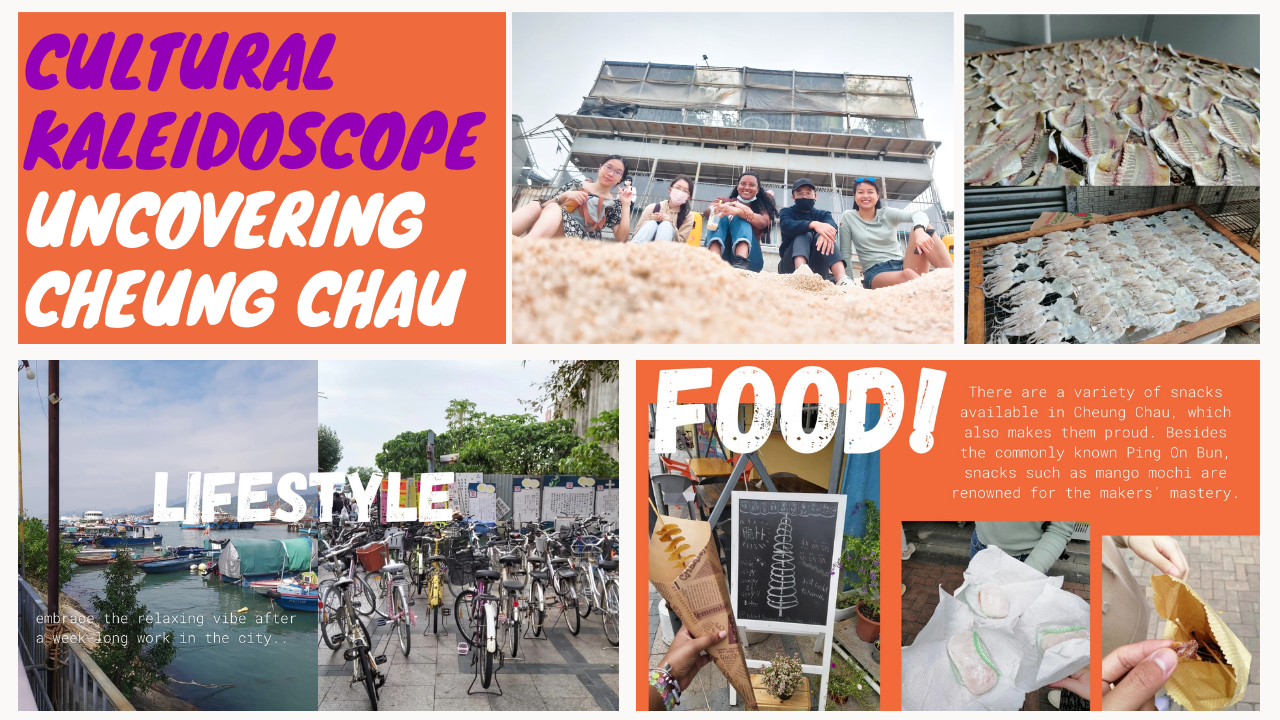 Law Ngai Chun Victor/HK/BASc(Yr1), Lam Lok To Cherry/HK/BSc(Yr4), Pillay-mitchell Tiamyra Vienne/UK/BA(Exchange)(Yr3),
Sarah Tsoi/HK/PCLL(Yr1), Xu Qiuzi/PRC/Msc(Mktg)(Yr1)
Cheung Chau is a unique site that embodies the core aspects of Hong Kong. The endless options for food and the shops selling handmade crafts reflect the bustling city spirit.  At the same time, the way in which nature blends in with the everyday lives of villagers mirror the urban planning in the CBD, whereby green spaces are situated in every district. We discovered that the food and lifestyle in Cheung Chau are significantly different from our cultures. There are a variety of snacks available in Cheung Chau, which also makes them proud. Watch this video to uncover the food and lifestyle of Cheung Chau!
---
"It is very convenient to travel to outlying islands in Hong Kong compared to the UK. Lots of Hong Kong people seem to have visited many islands. It is not really common to travel to islands in the UK, even for short getaways, for numerous reasons. It is significantly more expensive to travel in the UK and ferry docks are not as accessible. In Hong Kong, it is only a short walk from the MTR station but you would probably have to drive or take a coach to reach the docks in the UK. You can also fly to islands, and although flights are short, it gives the feeling that you are going on a holiday, not a weekend getaway. Also, I don't feel as if UK islands are 'advertised' like Hong Kong islands are. For example, the Cheung Chau Bun Festival is very well known and attracts a lot of visitors. However, in the UK I don't believe there are many renowned events that encourage lots of people to visit."— Tiamyra
---