Social distancing does not mean social isolation. COVID-19 disproportionately affects older people worldwide. With intensified measures on social distancing, elderly people are now being more physically confined at homes or residential places. Would you like to offer them care, support and enable them to stay socially connected by volunteering from home?
Programmes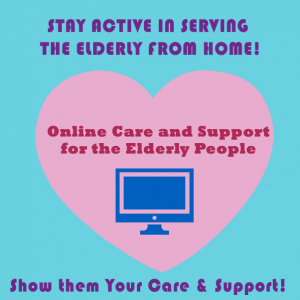 A. Online Care and Support for the Elderly People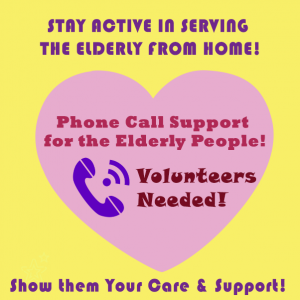 B. Phone Call Support for the Elderly People
Reward:
Students who contribute 20 hours or more (including the submission of a brief activity report and a learning journal) would receive a certificate and are eligible to apply for the Credit Award Scheme for Out-of-classroom Learning Experiences.
Enquiries
If you have any queries, please feel free to contact Student Development Team of CEDARS at cedars-programmes@hku.hk.