September 10, 2017
Dim Sum Gathering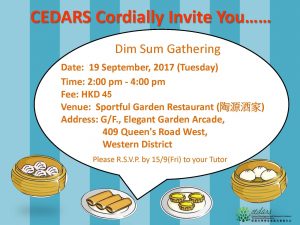 ---
June 16, 2017
Replacement of gas stove with induction cooker in Pokfield Road Residences
We have started a pilot test use of induction cooker in some selected flats.
The use of induction cookers is more energy efficient, easier to clean due to the flat surface, and safer that gas stoves in terms of fire hazards.
It is our plan to phase out the use of gas stove: In the years to come, residents will continue to use existing gas stoves that are still functioning. The Office will uninstall and remove those defective ones, replace them with induction cooker, until the last gas stove out.